I've been feeling a bit in-between lately. Maybe some goals would help?
Attitude
Cultivate an adequate counterbalance of positivity about the future. Sometimes I get fatalistic about the next 40 years will be like on the biosphere and in the global economy. Being down about it a lot sucks. Not head in the sand; breathing now.
Get help. People keep praising therapy, and I harbor a defensive posture about it. Expensive? In moderation, maybe a good investment.
Play with programming again! I miss it a lot.
Physical
Two moments every day for health: yoga, hiking, strength. Keep that watch happy. Work on feeling good and not dying.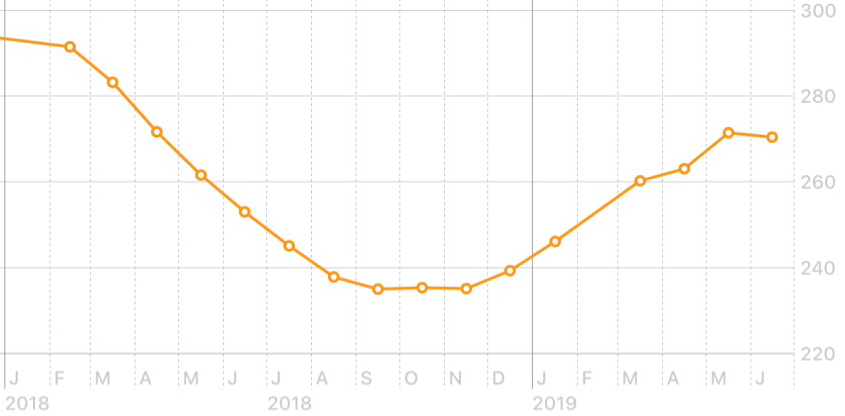 Count calories every day. I legitemetly lost 55lbs in 2018, then in 6 months put most of it back on.
Hold my weight below 220lbs through 2020. For the kids, Patrick!
Career
Make every day at the office feel like the Summer of 2013.
Help BombBomb buy a sick company by 2025.
Build a modest little SaaS hobby product.
Financial
Pay for my house & kids' education with a stellar BombBomb performance
Have a lifetime savings plan together in 2019, get help here. We really wing this far more than we should.
Family
Get on a mountain with my dad twice a year
Catch a fish with Leo, Read GHoGK w/ him
Wren to 11
Be excllent to Bri
Artistic
Pleasure
Public Service
Strengthen Ronald McDonald House relationship
Education
Formally teach something!
Non-exhaustive. Got kinda thin at the end there.